
an industrial safety & marine products distribution company

an industrial safety & marine products distribution company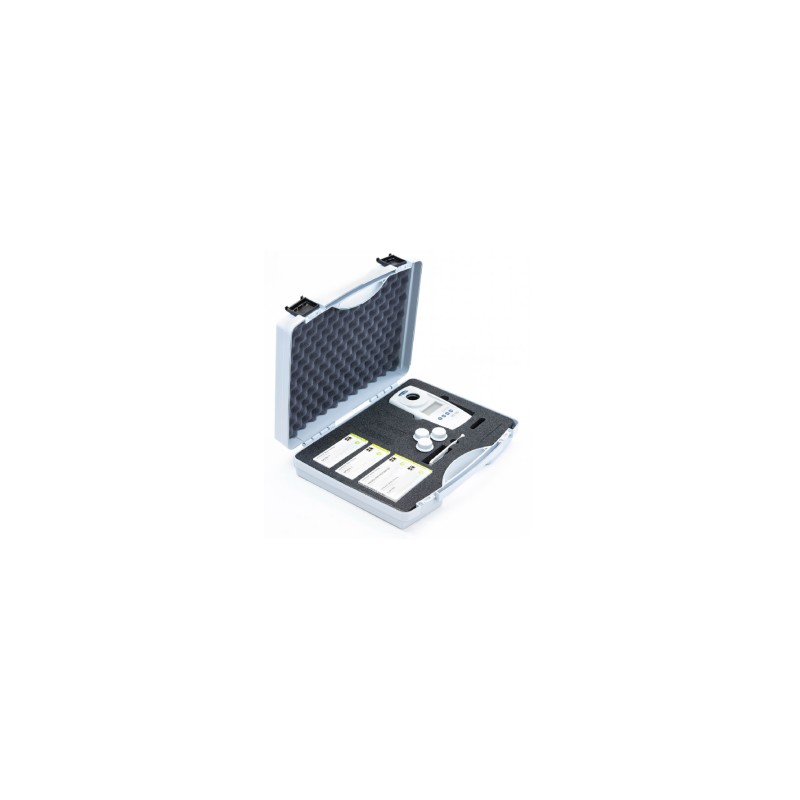 
Marine Potable Water Test Kit – MD 100, Impa 652825
The Marine Potable Water Test Kit MD 100 is now available. The MD 100 gives precise water monitoring with a compact and proven measurement system and is equivalent to other products on the market.
Our portable water test kit has several key features that make it a favorite among users. The IP68 design of this instrument ensures that the  100 remains waterproof for up to 1 hour at 0.1 meters.
The MD 100 Marine Potable Water Test Kit's optical system uses LEDs and interference filters to quickly give you results you can trust.
Secured

Fast Delivery

7 days Return
When testing a new sample, zero the instrument once and all tests on that sample do not require you to zero the instrument again. The  MD 100 automatically stores the last 16 readings with time and date stamp. These results can be transferred to a spreadsheet using the IRiM accessory.
Whether you're using the  MD 100 in the field or in the lab, the instrument's design makes it easy to operate and view the display. If you are using the instrument in the lab, the rubber feet on the bottom of the housing eliminate the need to use two hands or to chase your instrument around the workbench.
All  MD 100 instruments are supplied and ready to use with up to 14 calibration curves. All you need to do is select the test you need, prepare your sample, and test! The simple interface allows you to quickly get to the test you need. When the instrument is turned on, it will automatically display the last used test.
No customer reviews for the moment.
4 other products in the same category: