
an industrial safety & marine products distribution company

an industrial safety & marine products distribution company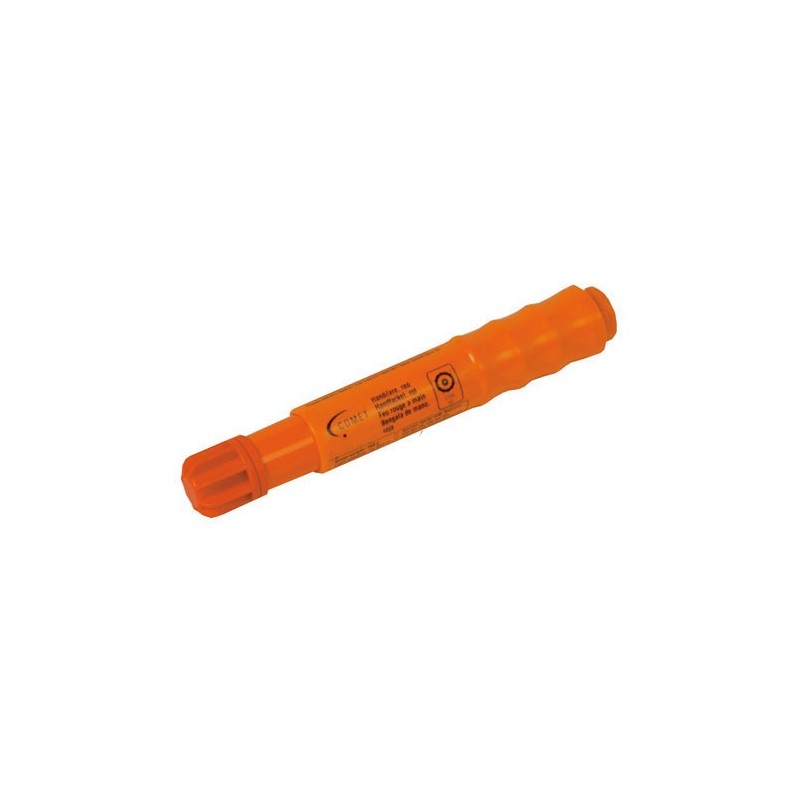 
Comet Red Hand Flare
Unique, compact, telescopic handle allows easy extension for safe operation and saves space when stowed in liferafts. 6 handflares are required to be fitted in SOLAS liferafts and lifeboats. Red Hand flare | Code 9162800 | - Comet | Marine
Secured

Fast Delivery

7 days Return
OVERVIEW
Unique, compact, telescopic handle allows easy extension for safe operation and saves space when stowed in liferafts. 
6 handflares are required to be fitted in SOLAS liferafts and lifeboats. 
Suitable for use in most leisure craft. 
Application: 
For use in day and night. Short range distress signal used to pinpoint position. 
To ignite: Fully extend handle, remove red end cap , sharply pull toggle away from body. Hold above head ,outboard and downwind. 
Product Specification: 
* Colour of light: Red 
* Burning time: 60 seconds minimum 
* Light Intensity: 15,000 Candela minimum 
* Ignition: top pull-wire igniter 
* Temperature Operating Range: -30c to 65c (-22f to 149f) 
* Temperature Storage Range: -30c to 75c (-22f to 167f) 
* Weight: 160g (5.6oz) 
* Length: 175mm (6.9ins) 
* Length with handle pulled out: 280mm (11ins) 
* Diameter: 28mm (1.1ins)
10 other products in the same category: