
an industrial safety & marine products distribution company

an industrial safety & marine products distribution company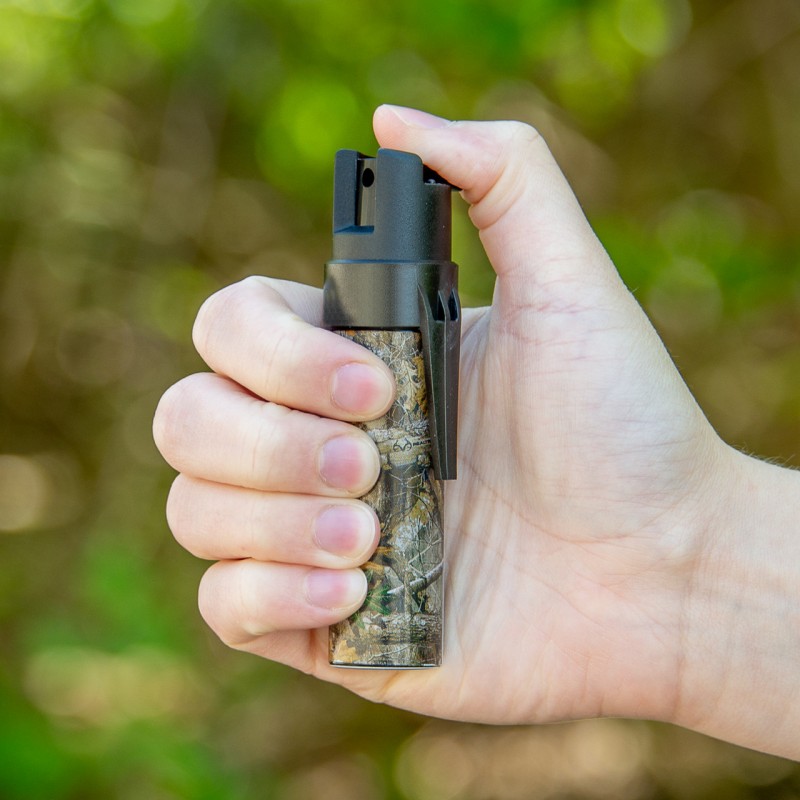 
Pepper Spray with Attachment Clip

Stay safe on the go. The SABRE Pepper Spray with Attachment Clip provides maximum strength protection while being easy to carry and conceal. This spray contains 35 bursts (5x the competition) for protection against multiple threats. It also has an impressive 10-foot (3-meter) range for protection at a safe distance. With an industry-exclusive HPLC laboratory, only SABRE guarantees its maximum strength formulation in every canister to help give you peace of mind, certainty, reliability, and safety when you need it most. For protection on the go, simply slide the clip onto a belt or clip it to the inside of a pocket or purse. The twist lock safety prevents an accidental discharge in your purse or bag for your convenience.
Secured

Fast Delivery

7 days Return
Safety Nigeria Crossfire Pepper Gel with Belt Clip is the  #1 pepper spray that you can trust for your self-defence. According to an independent study conducted by the University of Utah, variability rates in the concentration of active ingredients in pepper sprays have a 30% failure rate. With an industry-exclusive HPLC laboratory.
GEL IS SAFER WITH GREATER RANGE:  Pepper gel has an impressive 18 bursts deployed in a powerful stream of gel with an 18-foot (5.5 meters) range. Pepper gel resists wind blowback and can also be used indoors unlike traditional pepper sprays
TACTICAL PROTECTION ON-THE-GO:  This professional-grade pepper gel includes a belt holster for quick access. Its flip-top safety allows fast deployment of pepper gel in an emergency and also helps to prevent an accidental discharge while carrying in a bag
STAY SAFE WITH FREE SAFETY TRAINING: Feel secure with every SABRE product; Packaging includes links to free training videos so that, in the face of danger, you are better prepared to use your SABRE Pepper Gel​
No customer reviews for the moment.
2 other products in the same category: