
an industrial safety & marine products distribution company

an industrial safety & marine products distribution company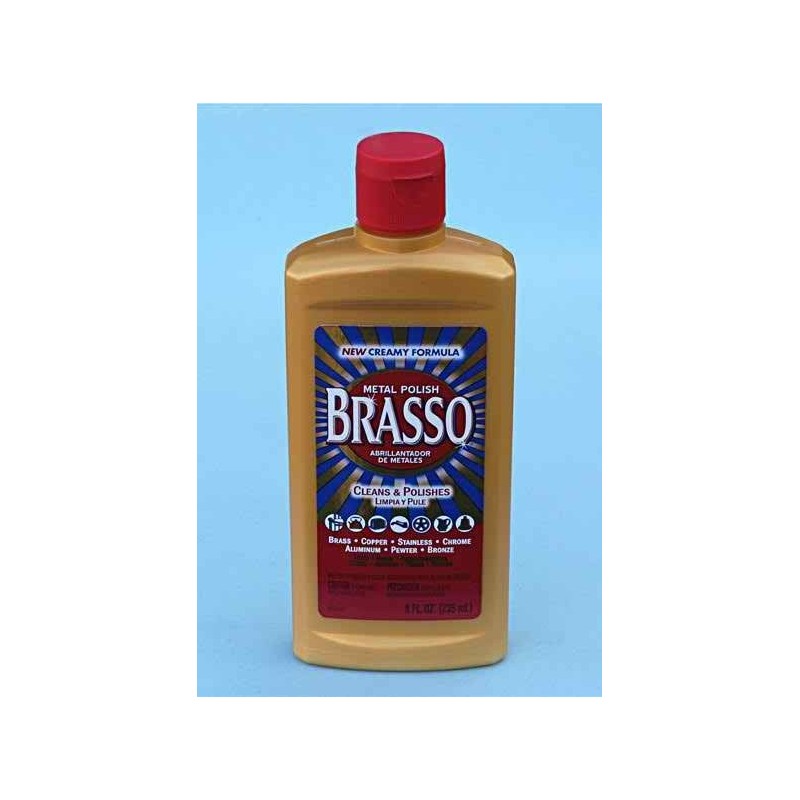 
Brasso Multi-Function Metal Polish
This Product version or type has been discontinued, Please use Brasso Metal Multi-purpose Polish Here as a replacement.
Brasso Metal Polish 100ML, 200ML, 175ML, 50ML, 75ML quickly and gently removes grime from a number of surfaces including brass, copper, chrome, stainless steel and pewter. The polish contains no harsh acids and leaves a smooth polished surface with a fantastic shine. Shake well. Apply with a soft cloth. Polish off with a dry soft cloth before the polish has completely dried.
Secured

Fast Delivery

7 days Return
Brasso Metal Polish Longer lasting shine For brass, copper, stainless steel and chrome
Metal Wadding Polish
Longer Lasting Shine - excellent results on brass, copper and other metals.
Brasso Metal Polish keeps metal looking immaculate. For use on brass, copper, stainless steel and chrome, this product has been specially designed to provide excellent results and a longer-lasting shine. These wadding pads have been impregnated with cleaning fluid meaning there is no need to get an extra cloth dirty. Brasso Metal Polish Wadding has been in use for over a century - it has truly stood the test of time - and this product will continue to maintain the lustre of metal surfaces in the future.
To use Brasso Metal Polish Wadding remove the wadding and apply evenly to the desired metal surface in small circular motions. Once evenly applied leave for a few minutes before buffing with a dry cloth.
Brasso was established in Britain over 100 years ago and has been trusted to keep your brass, copper, stainless steel and chrome polished ever since. The composition of our product has changed very little in the last century, it's that reliable, and our old cans are often collected as examples of classic British advertising. In 2010 we brought out our first new product in 110 years, Brasso Gadgetcare, an incredibly versatile non-abrasive gel for use on anything from LCD TV screens to iPhones, in order to assure the cleanliness of our customers' modern gadgets too. Brasso has always been committed to keeping your household valuables as clean as they can be.
By Appointment to Her Majesty Queen Elizabeth II Manufacturers of Antiseptics, Air Fresheners, Polishes, Cleaners and Laundry Products Reckitt Benckiser plc, Slough
Maintain your metal with Brasso Metal Polish Wadding
For use on brass, copper, stainless steel and chrome
Longer lasting shine
Easy to use
Gives you excellent results that have stood the test of time
4 other products in the same category: