
an industrial safety & marine products distribution company

an industrial safety & marine products distribution company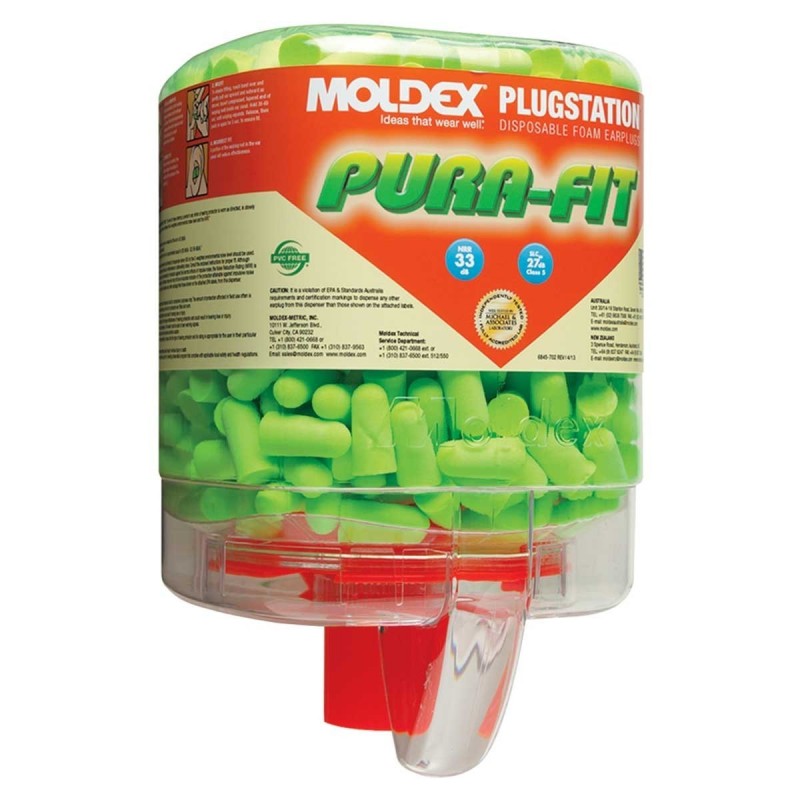 
Keep an earful within easy reach.
With the PlugStation®, you can afford to put ear plugs in all the places they're needed. PlugStation's increase compliance, because their high visibility dispenser increases awareness so you won't waste time looking for ear plugs.
From dispenser to your hand.
With the PlugStation®, ear plugs drop right into the palm of your hand so you don't have to worry about ear plugs falling on the floor, or trays collecting dust and contaminants, because the chute is positioned right in front of the turn handle.
Sealed and disposable for hygiene.
When ear plugs are used up just pitch the used and dirty dispenser in the recycle bin. Replace with a fresh, clean PlugStation®.
Independently tested protection.
Another benefit of PlugStation® is that SparkPlugs® (NRR 33), Pura-Fit® (NRR 33), Goin' Green®(NRR 33), Meteors® (NRR 33), and Camo Plugs® (NRR 33) ear plugs have been independently tested in accordance with ANSI S3.19-1974 by Michael & Assoc., Inc., non-manufacturer owned lab. Moldex® NRR 33 ear plugs are the highest independently rated ear plugs.
Features
100% PVC-Free®.

Give workers easy access to hearing protection.

High visibility to increase awareness for your hearing conservation program.

Clicking mechanism for easy use and dispensing.

Eliminates the mess of individually bagged packaging because ear plugs drop right into the palm of your hand.

Each dispenser is sealed and disposable plus completely recyclable.
3 other products in the same category: