
an industrial safety & marine products distribution company

an industrial safety & marine products distribution company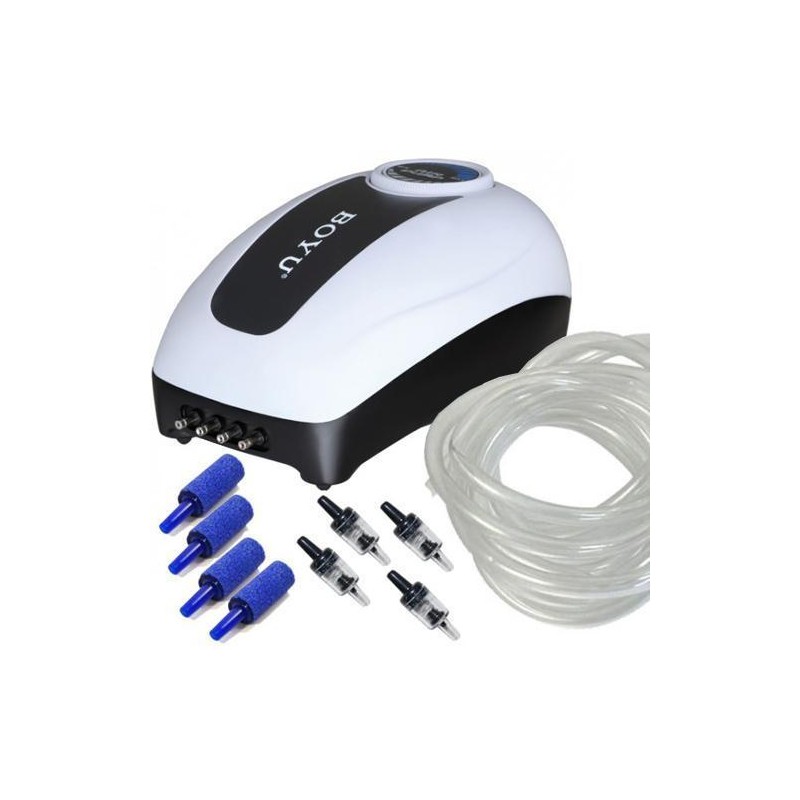 
Aquatic Aerator (Air Pump for Aquarium/Fish Tanks) – 3.5W
The aerator is an air pump device specially indicated for supplying oxygen to ornamental fishes in aquariums and fish tanks.
It has a low power consumption of 3.5 W and an operating voltage rate of AC230/115V/12V at 50/60Hz.
With a pressure range of 0.0012MPa, this gadget provides 2x3L/min output.
We offer this product alongside the accessories as options.
Kindly select the type you need and review the additional accessories and quantity.
Secured

Fast Delivery

7 days Return
Aquatic aerator for fish tanks
The aerator is lightweight and fully portable. It consists of a high polymer composite rubber air pump for long working life and reliability. This BOYU Brand air pump is ideally suited to supplying air pressure to fish tanks.


Features:
Portable aquatic air pump
Generous air capacity, efficient with low power consumption.
High polymer composite rubber air pump for long working life and reliability.
it's easy to install and use.
Waterproof battery air pump, safe and reliable to use.
Its low pressure is recommended for clean air supply for ornamental fishes.
Long life and low-frequency operation for continuous use.
Use
Place the gadget above water level to prevent water flowing backward (or fit with a non-return valve)
Speed settings: High, Medium and Low
Rubber feet for noise reduction
This gadget can be adapted for use with Air hose (6mm) x 4m, non-return air valves, tees, and connectors as well as air stones.
Additional accessories (based on request)
Hose (10 yards)
Air stones:
Tee junction/non-return valve = A minimum of 10 pieces per single order
No customer reviews for the moment.
1 other product in the same category: