
an industrial safety & marine products distribution company

an industrial safety & marine products distribution company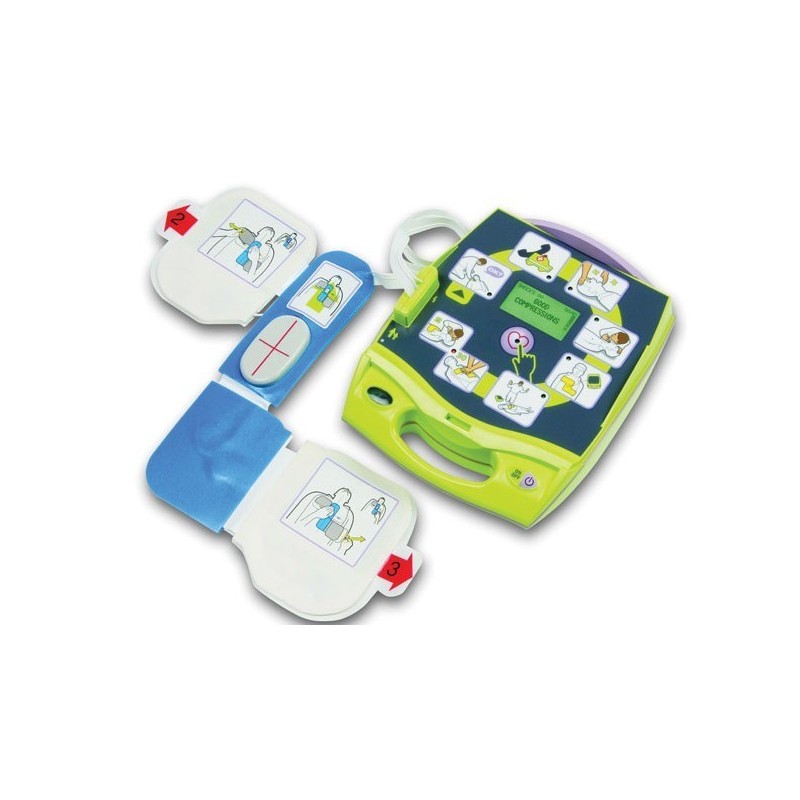 
Zoll Automated External Defibrillator "AED" Plus
Zoll automated external defibrillator (AED), Industries Safety Nigeria offers you original and cheap AED as CPR first aid is ....
Secured

Fast Delivery

7 days Return
Product Description
You deserve an automated external defibrillator (AED) that helps you all the time. And, only one AED can actually see when you are doing CPR and help you do it well. You need more than just commands, without assistance. That's not smart, and it's certainly not help.

ZOLL's AED Plus® features Real CPR Help®, a CPR feedback tool that is able to actually see what you are doing and provide feedback to help you do it well. Audio and visual prompts help you rescue with confidence and clarity unmatched by any other automated external defibrillator (AED).

Not pushing hard enough? It will tell you when to push harder.
Pushing hard enough? It will say, "Good compressions."
Not pushing fast enough? A metronome will lead you to the right rate.
It will even show you the depth of each compression. In real time.
Not yet started? The AED Plus will tell you again to get started.
Compressions stopped? It will tell you to continue.

ZOLL believes AEDs should not just deliver a shock. They should also help the rescuer provide high-quality cardiopulmonary resuscitation (CPR). That's why you need ZOLL AEDs, the AED Plus with Real CPR Help.

The AED Plus offers:
Real CPR Help for rate and depth of compressions.
Support for the complete Chain of Survival.
Help to all victims of SCA, even those for which no shock is advised.
A one-piece electrode pad for fast and accurate placement.
Our AEDs use consumer lithium camera batteries available from retail stores.
Product Features
Real CPR Help provides real-time CPR feedback on the rate and depth of chest compressions
Audio prompts and visual icons complement the American Heart Association's Chain of Survival
Easy-to-place, one-piece CPR-D-padz® electrodes with a 5-year shelf life
Fully automatic feature available — unit will deliver a shock on its own when a shockable heart rhythm is detected
Rugged design with an IP (ingress protection) rating of IP55 for dust and water
Can withstand conditions like extreme temperature, altitude, vibration, and shock
Off-the-shelf lithium batteries (Duracell 123a) with a 5-year battery life
Intelligent pediatric capability: Pedi-padz® pediatric electrodes can be purchased separately for children up to 8 years old or weighing less than 55 pounds
Automatic self-testing helps ensure a state of readiness
Soft carry case for easy travel
No customer reviews for the moment.